Games With Grandpa / Игры с Дедушкой (21 Sextury) [2022 г., 18+ Teens, Blowjob, Grandpa, International, Naturally Busty, Small Tits, VOD, 2160p] (Darcia Lee, Frida Sante, Cayla Lyons, Lucia Fernandez, Vivien Bell)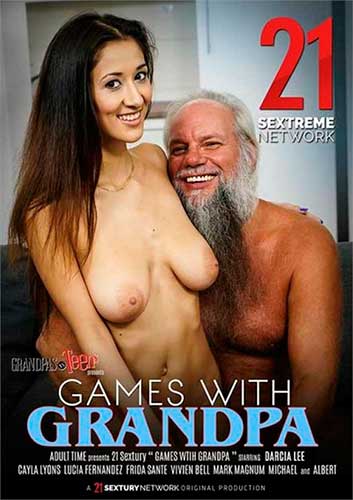 Games With Grandpa / Игры с Дедушкой-Год выпуска
: 2022 г.
Жанр
: 18+ Teens, Blowjob, Grandpa, International, Naturally Busty, Small Tits
Продолжительность
: 01:48:26
Студия
: 21 Sextury
В ролях
: Darcia Lee, Frida Sante, Cayla Lyons, Lucia Fernandez, Vivien Bell
Язык
: Английский
Описание
: Cayla Lyons meets Albert, a vigorous grandpa with an enormous appetite for young pussy! When his cock is all wood, he s ready to make this cute blonde scream and beg for more. Lucia Fernandez mom is not feeling well. That leaves the perky blonde alone with her mother s friend, Grandpa Michael, the one she likes a little too much. Frida Sante and Albert are enjoying a spirited game of Yahtzee on the bed, but after a few rolls of the dice, she wants something a little hotter to play with. Vivien Bell sips her tea on a lonely day, looking out into the rainy backyard, but soon her sugar daddy Mark Magnum takes her from behind and things get hot. The grandpa is hungry to taste this little teen s pussy. The young Darcia Lee can t resist old man Albert s cock. She sucks his dick like a pro and she spreads wide for him to thrust his mature dick.
Тип HD
: 2160p
Качество видео
: VOD
Формат видео
: MP4
Видео
: AVC at 15.0 Mb/s, 3840 x 2160 (1.778) at 30.000 fps
Аудио
: AAC at 196 kb/s, 2 channels, 44.1 kHz